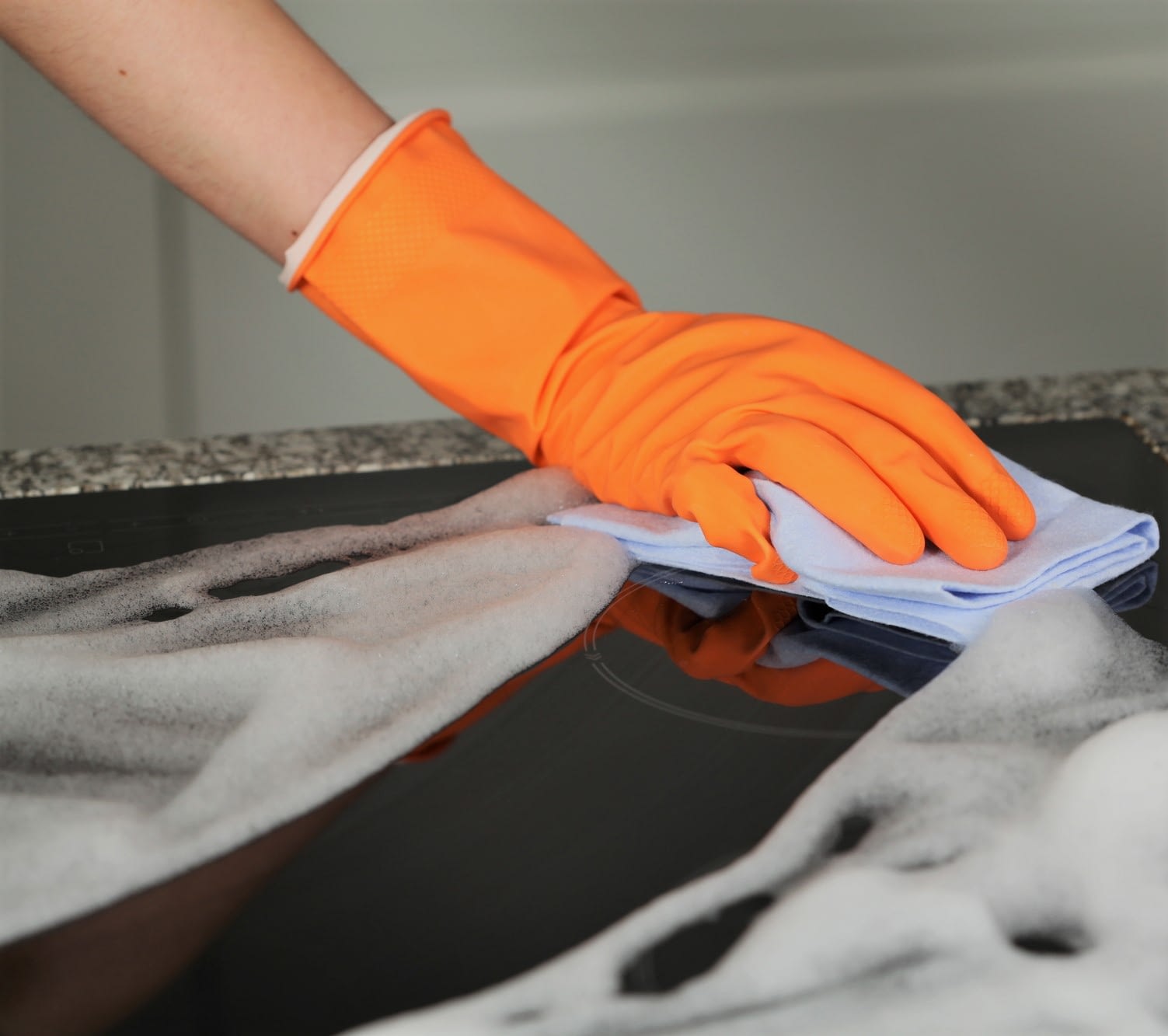 A Clean House from Top to Bottom
Nothing cleans better than a deep clean
Nothing cleans a house better than a deep clean. Thornton Hills House Cleaning has been happily serving the residents of Thornton and nearby areas for years. People always call us when they need their home to have a level of cleanliness that only deep cleaning can provide.
Deep Cleaning — Beyond Dusting
Dust doesn't always settle in places where you can see it. When it settles in those hidden places where you often skip when tidying up your home, it becomes grime, meaning you need something beyond regular cleaning to get it all out.
Here's a brief overview of what our deep cleaning services entail:
Every hard-to-reach place will be vacuumed and dusted, from the ledges to the top of the cabinets 

Blinds will be scrubbed 

Trash cans will be emptied and then wiped and sanitized 

The fan blades of the ceiling fan will be wiped down

Furniture will be moved for a thorough vacuuming

All cabinets and drawers will be emptied and wiped down

We'll clean underneath the beds, on top of making sure the beds are made and lines are changed 

Microwaves, ovens, toasters and fridges will be wiped front to back, as well as inside

We'll get underneath the sinks and scrub them clean

The tile grout will be scrubbed

The shower, bathtub and toilet will be scrubbed

And more!
Call us now and we'll be more than happy to give you a quote.
Benefits of Getting Your House Deep Cleaned
The benefits of a deep clean go beyond just making the inside of your home look and smell good – although, that is the big one. Our service comes with some other benefits that will not only surprise but delight you as well. Here are the other ways our deep cleaning services can benefit you:
Take Back the Weekend
When you live a busy life, cleaning is something you always think: "I'll do it properly on the weekend." Even if it is just regular cleaning, it can take 2-3 hours for a cleaning crew to complete. Now think about deep cleaning an entire house yourself – that can take an entire weekend.
When you call us in, we'll handle everything for you so that when the weekend comes, you can be free. With all that free time, you can catch up on some me-time or simply spend quality time with family and friends. You'll be able to do this knowing your house was deep-cleaned and you didn't even lift a single finger.
Quality Indoor Air
Common allergens in your home include dust, pet dander and mold spores. These things can contaminate your home's indoor air and cause some allergic reactions, such as sneezing and itching, which can make your home uncomfortable to live in. Thornton Hills House Cleaning can clear all of them up for you to make sure your home has quality indoor air.
Fewer Pests
Pest infestations are a common problem in homes that haven't had a proper deep cleaning in a while. They love taking shelter in warm and dirty spaces and feeding off crumbs and other food bits that fall to the ground. With a home that is clean from top to bottom, they will find no need to stick around.
No More Cleaning Conundrums
You need the right tools and products for the job at hand. Figuring this out can be a headache. Professional cleaners, on the other hand, can solve common cleaning problems within minutes because they have years of cleaning knowledge and experience. If you don't know what you should use, you can create more problems in your home. 
For example, if you don't know which products can disinfect your kitchen counters, you could end up using chemicals that are unnecessarily harsh. There's just no telling what problems they can cause in the long run. And we can prevent any harmful effects from harsh chemicals with our effective and environmentally-friendly cleaning products.
Frequently Asked Questions
Should I have my own supplies?
You don't need to stock up on any cleaning supplies for us to clean your home. We fully stock our cleaners with everything they need in order to do their job effectively. This allows you to save your money for something else because cleaning supplies can be expensive and the costs can add up over time.
Will your house cleaners be able to clean when I'm out?
Yes. Since we clean during the weekdays, most of our clients are usually out of the house. All we need from you is a spare key, along with any security codes, for our cleaners to enter your home. If you don't have a spare key, just stash the key somewhere hidden outside the house and tell us how to find it.
If you'd rather have us enter through the garage, you can leave the garage door opener with us or in a hidden place. There many ways in which our cleaners can access your home, and we can work with any of them.
What if my house is too dirty?
Over the years that we have been cleaning homes in Thornton and the entire metro area, we have come across some scenarios where even the house owner thought it was hopeless. If you think the cleaning job is too big, that is when you need Thornton Hills House Cleaning the most. We've seen it all and handled it all – so trust us when we say there is no job that is too big for us.
Have all your cleaners passed a background check?
We know how uncomfortable having strangers around your valuable property can be, especially when you're not around. However, there's no need to worry because all our cleaners have been hired personally by us. We conduct extensive background checks before hiring them and reject applicants with even a single red flag. We take our credibility very seriously and have worked hard to build and sustain a high level of trust in the community. 
I loved the deep cleaning service! How do I sign up for regular cleaning?
That's very easy. Just give us a call and tell us if you want us to clean once a week, once every two weeks or once a month. We can even discuss a custom cleaning schedule if that is what you'd prefer.
Get IN touch
(720)-704-1648
9681 Pecos St. 
Thornton 80260
Service Area
We proudly serve the entire metro area including Thornton and all nearby areas. 
Our Hours
M-F: 8am – 7pm
Sat: Closed
Sun: Closed