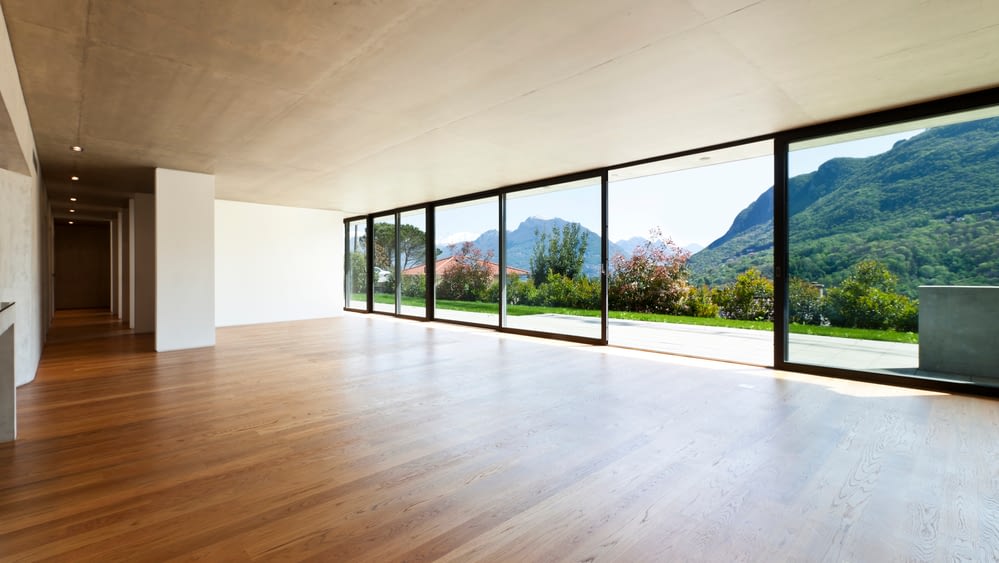 Time to Move, Not Clean
Are You Moving?
Thornton Hills House Cleaning has been helping the residents of Thornton and the entire metro area with move out cleaning for years. If you already hate moving and cleaning, you would be absolutely drained if you had to do them toghether. Our move out cleaning services are designed to erase any trace of dirt and grime, ensuring that the next occupants have a clean start in their new home.
How We Help You With Move Cleaning
Our move out cleaning services are also flexible, meaning our cleaners can either help you clean the entire house or a list of specific items. This way, you can focus all your time and energy making moving day less stressful.
Here's what is included:
Sweeping, vacuuming and mopping all floors

Dusting every surface and removing cobwebs in every corner

Wiping down the baseboards and countertops

Scrubbing the toilets, bathtubs and showers

Cleaning all the appliances and sinks
Moving out? Give us a call so we can help make moving less stressful.
Why Our Services are Essential When Moving
As mentioned earlier, our services help you solely focus on moving. You have a lot of things to pack and organize before the movers come. Plus, when you get to your new home, you need to unpack and arrange everything. This can easily become overwhelming if you have to worry about cleaning as well.
Besides that, here are a few more reasons why you need our move out cleaning services:
We'll Save You Time and Effort
In order to get the place good and ready for the next occupants, you need to perform a deep clean. Deep cleaning is a time-consuming and involving process that requires the house to be cleaned from top to bottom. It can take an entire weekend to properly deep-clean a house without professional help. 
This can add unnecessary pressure if you need to vacate the home and clean it that same weekend. Moving in a hurry creates an unpleasant experience – things can get broken, get left behind and people can even get injured. Let us save you time and effort with our move out cleaning services so that you can move out calmly.
You'll Be Able to Get Your Security Deposit Back
If you were renting the house or apartment, you can request your security deposit back. However, some landlords require that you leave the place as clean as you found it. This is because they want the house to be move-in ready for the next tenants so that they can secure the next security deposit.
Just give us a list of things to clean or let us clean the entire home – it's your choice. After we are done, your previous dwelling will be ready for the landlord's white-glove inspection.
It is a Nice Thing to Do
No one wants to move into a dirty place and then have to clean. That can make it hard to settle into the new place. We all know how stressful moving is without the added stress of cleaning and wouldn't wish it on anyone else. The nicest thing we can do for our fellow tenants is to make sure that when they arrive, they get straight to unpacking and settling in instead of cleaning.
It Will Make Your House More Appealing to Potential Buyers
If you are moving because you want to seel the place, you need to make sure that it is attractive to potential buyers. If there is dirt and grime everywhere, the house can scare off prospects. Before buying a home, people love imaging themselves living there, which can be hard when there is too much dirt and grime. 
When we come to clean, the place will shine and smell fresh. This will invoke a pleasant feeling and help potential buyers imagine a positive move-in experience. With a clean house, all they have to do is move in and begin their new lives.
Frequently Asked Questions
How long will the move out cleaning take?
Although we aim to do our job quickly and efficiently, you can't rush a good cleaning job. How long our cleaners will work on the house or apartment will depend on the size and condition that it is in. On average, it should take us 3-7 hours to complete the job, but the more time we have, the better.
I need my new place cleaned as well. Can you follow me?
We know that move out cleaning is half the battle since you can't move into a place that is dirty. With that said, we also offer move in cleaning, which allows you to get straight to unpacking when you arrive at your new home. So if you are moving anywhere in Thornton and the metro area, we'd love to help!
What information do I need to provide for the quote?
Before we come, it is essential to give us a thorough description of your house or apartment. We will quote you on its size and condition. If you have a cleaning checklist, be sure to give it to us beforehand as well so we can come prepared.
When booking the move out cleaners, how much advance notice do you need?
Our cleaners are always moving from cleaning job to cleaning, which means we need as much advance notice as possible so we schedule you in. As soon as you know when you'll vacate the property, give us a call. Also, make sure that it is before the new tenants move in so we have ample time to give the place the attention it deserves.
What other services do you offer?
If you enjoyed our move out and move in cleaning services, we can take the relationship to the next level. We also offer regular and deep house cleaning services. With regular cleaning, you can stay on top of those routine cleaning tasks that you need to do every day but don't have the time. Our deep cleaning services clean those areas that regular cleaning doesn't touch on – this mean's we'll get rid of all the dust and grime that managed to settle.
Get IN touch
(720)-704-1648
9681 Pecos St. 
Thornton 80260
Service Area
We proudly serve the entire metro area including Thornton and all nearby areas. 
Our Hours
M-F: 8am – 7pm
Sat: Closed
Sun: Closed