Broomfield House Cleaning Service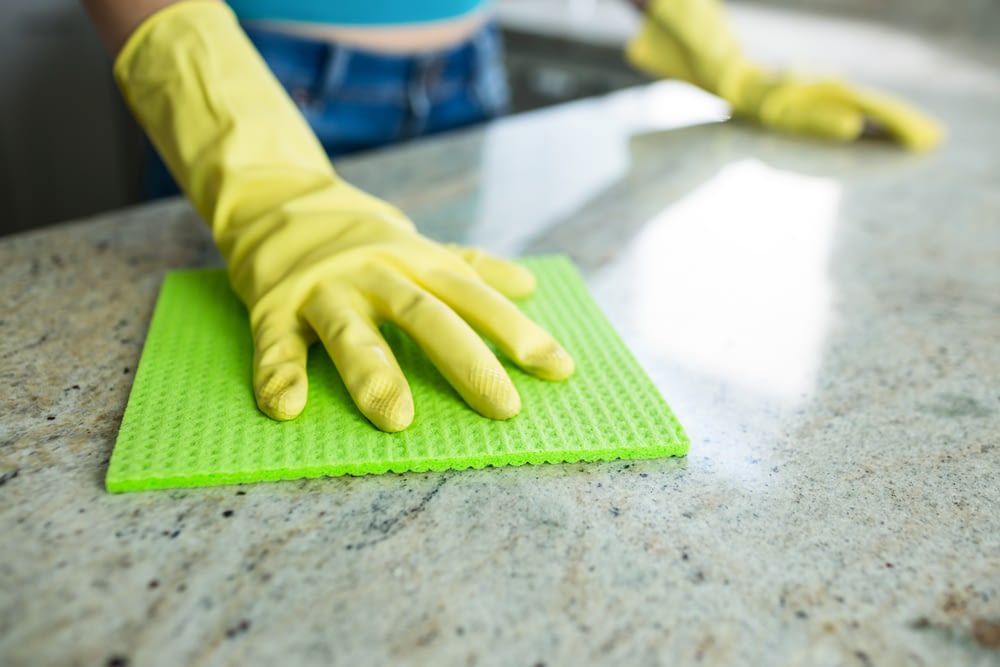 For a cleaning job that makes a difference
Home Sweet Home!
Many people have told us that there's nothing like the feeling of coming home to a clean house. There are only so many hours during the day, and they don't have the time to come home and clean. They need an environment that they can just get straight to resting and relaxing in, and that is what we help with.
At Thornton Hills House Cleaning, we provide thorough house cleaning services to the residents of Broomfield and surrounding areas. We simplify their lives with our top-notch cleaning services, saving them time and energy. On top of that, they get a clean and comfortable space for ultimate rest and relaxation.
Call us now so we discuss your needs and provide you with an affordable quote.
Why Hire A Brighton House Cleaning Service?
Thornton Hill House cleaning offers three packages that are suitable for all sorts of house cleaning needs. We have regular cleaning, deep cleaning and move out cleaning.
Regular Cleaning
Depending on how often you need your house to be cleaned, our highly-trained cleaning crew can come weekly, bi-weekly or monthly. We highly recommend this service for the regular upkeep of your home after a deep clean.
Here's a brief overview of what our regular cleaning entails:
Sweeping and mopping floors

Vacuuming carpets

Dusting visible surface

Taking out the trash

Cleaning and sanitizing sinks, toilets, showers and bathtubs

Wiping down kitchen appliances and countertops

Changing the linens in the bedroom (if requested)
If the schedules we have prepared don't work for you, give us a call so we can come up with a bespoke schedule just for you.
Deep Cleaning
When it has been a while since your house saw a deep clean or you are using a professional cleaning service for the first time, we recommend a deep clean. This is regular cleaning dialed up to eleven, making sure we touch on every surface and frequently neglected area in your home to ensure maximum cleanliness and sanitation.
Deep cleaning includes everything in regular cleaning, as well as:
Washing doors and baseboards

Cleaning inside your kitchen appliances and cabinets

Dusting everywhere, including vents

Scrubbing the tiles and tile grout

Cleaning window sills, light fixtures and ceiling fan

Sweeping, vacuuming and mopping under furniture and beds
Move Out Cleaning
Few things can be as stressful as moving, as there are so many things to organize and pack. Then there is one more stress you need to worry about: cleaning your old home, as well as your new one. 
Thornton Hills House Cleaning takes care of the cleaning part to make moving less stressful. That way, your old home is move-in ready for the next occupants. Also, so that you can get straight to unpacking when you arrive at your new home.
Why Residents of Broomfield Prefer Thornton Hills House Cleaning
The people of Broomfield choose Thornton Hills House Cleaning simply because we are:
Professional
We are a detailed-oriented cleaning service with all the cleaning equipment and products needed to get the job done every time. Our cleaners have been personally hired by us, meaning they have been vetted and trained to ensure they always provide the level of service our clients expect.
Experienced
We have been cleaning the homes in Broomfield for years. We know all the peculiarities of this amazing city and what it takes to get its homes clean. There is no trial and error in our cleaning methods and techniques since we have carefully developed them over the years and constantly improve them. Even if you think the job is too big, call us – we haven't run into any job we can't handle.
Reliable
We never leave those in need hanging – we answer every call. Even if you are on one of our regular cleaning schedules, we can still come to you when an emergency arises. For example, you could have hosted a party and need someone to come clean afterward. We got you covered no matter what!
Affordable
We consider our house cleaning services to be an essential service, which is why we see no reason our clients should break the bank. Our services are priced competitively so you can get the level of cleanliness you need for your home whenever you need it without stressing about the price.
Honest
Our pricing is as transparent as they come. Although we charge based on a number of factors, such as the size of the house, you will know everything you are being charged for in our quote. There are no tacked-on charges intended to nickel-and-dime you.
As mentioned earlier, we also serve the areas surrounding Broomfield. These include:
Lafayette

Brighton

Denver

Boulder

Louisville

Aurora

Superior
Even if your city is not mentioned in the list above, you're not out of luck. We can still come to clean your home, so give us a call and find out.
Our Favourite Broomfield Activities
If you happen to be around while our cleaners are doing the work, we have something better for you to do. You deserve to do something fun with your free time other than watching and waiting for our cleaners to finish doing their job. 
Here are our favorite Broomfield activities:
Broomfield Community Park

: If you want to take the family out for a day of fun and recreation, Broomfield Community Park is the perfect place. This large complex has all sorts of recreational activities for people of all ages.

Eagle Trace Golf Club

: This 18-hole, 17-par golf course has been described as scenic and challenging. Both kids and adults can have a fun afternoon of golf at Eagle Trace Golf Club.

Big Dry Creek Trail

: This is a popular trail offering moderately difficult biking and hiking fun. Plus, the trail is full of natural habitats that put the local wildlife on full display.
Do you want to come home after a long day and start cleaning? Do you want to clean at the end of a long moving day? If not, give us a call today. Let us make cleaning one less thing to stress about.
Get IN touch
(720)-704-1648
9681 Pecos St. 
Thornton 80260
Service Area
We proudly serve the entire metro area including Thornton and all nearby areas. 
Our Hours
M-F: 8am – 7pm
Sat: Closed
Sun: Closed