Thornton Hills House Cleaning
Commerce City House Cleaning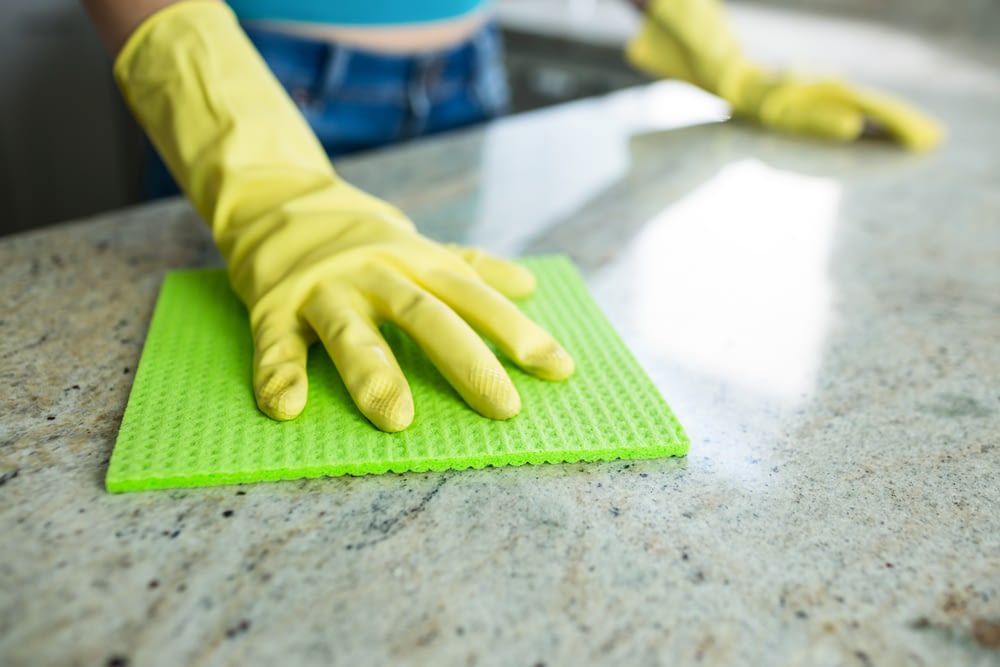 Your favorite house cleaners
Is Dirt and Clutter Taking Over?
Sometimes, our lives get so busy that we only notice the dirt and clutter has taken over when it is too late. However, you don't have to live with that mess any longer or stress about cleaning it when help is just a phone call away. At Thornton Hills House Cleaning we help you take back your home for clean, healthy and comfortable living.
We've been proudly cleaning houses for the people of Commerce City for years. We work with them to figure out a cleaning schedule they are comfortable with and even go above and beyond to give them the service they envisioned. You could be one of our many satisfied customers in Commerce City.
Ready to take back your home from dirt and clutter? Give us a call now!
Our Commerce City Services
Whether you need us to come and clean your space weekly, bi-weekly or monthly or you need a deep clean to ensure maximum cleanliness and sanitation, we're here for you. Booking an appointment is easy. Once you decide which service you need, just pick up the phone to get the ball rolling. 
Here are the services we're offering the residents of commerce city:
Regular Cleaning
If you want your home to maintain a good level of cleanliness, then regular cleaning is what you need. Regular cleaning is what you do every day and week to keep the dirt and grime at bay, as well as just keep your house clutter-free. It is nothing too hectic or difficult but it helps a lot.
Regular cleaning involves:
General tidying up and dusting

Removing all the trash

Cleaning the kitchen; washing the dishes and wiping down every surface and appliance (in front and on top)

Cleaning the bathrooms; bathtubs, showers, sinks and toilets

Making sure all floors are vacuumed and mopped
Deep Cleaning
Deep cleaning doesn't just aim to keep the dirt and grime at bay but to eliminate it entirely. While regular cleaning is usually completed within three hours, depending on the size of the house, deep cleaning can take 6-12 hours. And if it is your first time getting your home deep cleaned, it can take longer than that.
Luckily, Thornton Hills House Cleaning is up for the task. Here is what is involved in deep cleaning:
Everything included in our regular cleaning services

Cleaning inside and behind appliances

Washing windows and doors

Scrubbing taps, sinks, and showerheads to remove soap scum

Dusting everywhere, even forgotten areas like the air vents, ceiling fans and baseboards
Move Out Cleaning
After removing all personal belongings during a move, you can call us to come and give the space a deep clean. This can help the house look presentable, whether it is a rental property or it has been put on the market. Also if you're a tenant, this can help you reclaim your security deposit from your landlord after you've moved out.
If you are the one moving, we can even follow you to clean your new home before you start unpacking. Having a clean house to move into is the ideal way to settle into your new home.
How a Commerce City House Cleaner Can Help
There many ways Thornton Hills House Cleaning can help you enjoy your home and your life a little more.
If you have ever wondered where in the world you'll get time to clean, then your home has officially become a burden. Your home is something to enjoy and not something that should add to your stress. By calling Thornton House Cleaning, you're making your home a place to unwind and recharge for the next day instead of cleaning.
If the thought of cleaning is not stressful enough, you need to worry about getting the supplies to do it. This can also become expensive over time, considering you have to make time, which is also money, to clean as well. We come fully stocked to save you both time and money.
Since we live fast-paced lives these days, we tend to rush through things. So even if you make time to clean, it probably won't be enough. You are paying us for our time, meaning there's nowhere else we'd rather be and nothing else we'd rather be doing than cleaning your home. It has our full attention and the results will show.
We have a system in place that ensures efficient and effective house cleaning. We have a checklist handy to ensure that nothing gets missed. However, this doesn't mean that we won't adjust our plan to suit the needs of you and your family. If you want things done a specific way, we'd be happy to accommodate.
We are proud to be the go-to housing cleaning services for the people of Commerce City. But that is not the only area we serve in Colorado. We can come to you if you're in any of the below surrounding areas:
Boulder

Louisville

Brighton

Superior

Federal Heights

Westminster

Denver

Aurora

Lafayette
What We Love Doing in Commerce City
We try to do our job swiftly and efficiently, but sometimes we need more time because the job is just too big. You don't have to stick around for that. You can do something fun and exciting in Commerce City.
Here are some suggestions:
Pioneer Park

: This is the largest park in Commerce City and is located near the downtown area. It has a lot of amenities for a fun day out without leaving the city, as well as Paradise Island waterpark (the main attraction).

Dick's Sporting Goods Park

: This is the home of the Major League Soccer Team, Colorado Rapids. It can fit over 20,000 people and also has fields for dodgeball, kickball and touch football, on top of soccer. When it is not being used for sports, it has live events happening (some of them are even kid-friendly).


Rocky Mountain Arsenal National Wildlife Refuge

: If you'd rather hike and bike, then Rocky Mountain Arsenal National Wildlife Refuge is for you. Plus, you can take in the fresh air and spot hundreds of local plant and animal life.
Once you've picked the service you want, give us a call. We are your last line of defense when dirt and clutter is taking over your home, and we won't disappoint!
Get IN touch
(720)-704-1648
9681 Pecos St. 
Thornton 80260
Service Area
We proudly serve the entire metro area including Thornton and all nearby areas. 
Our Hours
M-F: 8am – 7pm
Sat: Closed
Sun: Closed