Federal Heights House Cleaning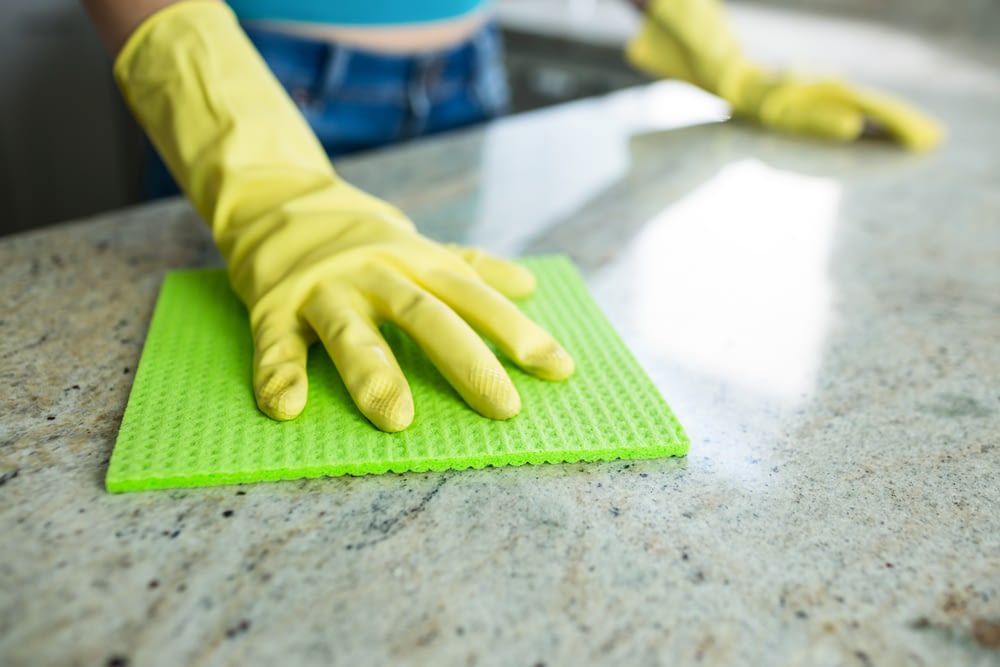 House cleaning is our business
Get Rid of the Mess!
There is so little time and so much to do that life can get messy. One place where this mess can manifest for everyone to see is in our homes, which is where we come to relax and spend time with family. It is also where we create happy memories with friends when we invite them over. All these things can be hard to do when there is dirt and clutter everywhere, but we can help!
While you deal with the mess out there, let Thornton Hills House Cleaning deal with the mess inside your home. Our house cleaning services in Federal Heights will make your home the cleanest and most organized place you can be. We go above and beyond to ensure your home is a space for relaxation and hanging out with your loved ones.
Ready to get rid of the mess at home? Give us a call now!
Our Federal Heights Services
How does Thornton Hills House Cleaning get rid of the mess in your home? It comes down to our three services: regular cleaning, deep cleaning and move out cleaning. Each one of these services is priced competitively, on top of being carried out professionally and with great attention to detail and the utmost of care.
Here is a breakdown of what each of our services entails:
Regular Cleaning
If you clean your home regularly (weekly, bi-weekly or monthly), then our regular cleaning is for you. It is just so your home continues to maintain a good level of cleanliness. It also prevents the mess from taking over when life gets too busy or you just need a break from cleaning.
Here are some of the things included when you opt for regular cleaning:
Emptying trash cans

Tidying up bedrooms and making the beds

Dusting blinds, cabinet doors, furniture and ceiling fan

Sweeping and mopping floors

Vacuuming carpets, area rugs, couches, chairs and closet space

Cleaning mirrors, countertops, microwaves and countertop appliances

Wiping down larger kitchen appliances and laundry appliances

Cleaning and scrubbing toilets, showers, tubs and sinks
Deep Cleaning
Deep cleaning comes in handy when your house hasn't been cleaned in over a month. It is also essential if it has been over six months since your last deep cleaning. The aim of deep cleaning is to ensure maximum cleanliness – no traces of dirt or grime anywhere!
On top of all the cleaning tasks of regular cleaning, deep cleaning also includes:
Removing all cobwebs

Cleaning the baseboard detail, door detail and door frames

Wiping cabinet doors

Cleaning and scrubbing tile grout and soap scum

Cleaning inside all appliances

Washing interior windows and window frames
Move Out Cleaning
No one can deny that moving is a big job, whether you're moving in or moving out. When you call Thornton Hills House Cleaning to help with the move-out or move in cleaning, we scrub the entire place to ensure it is completely clean. This is how we get rid of all the dirt and grime that has settled over the years so both your old and/or new home is move-in ready. That way, you can begin anew!
Why Hiring Us is the Best Choice for Your House
When your house is cleaned regularly, the less demanding cleaning tasks become easier to do. These tasks include taking out the trash, sweeping the floors or making the bed. If the rest of the house was in a mess, even simple cleaning tasks pile up and become stressful.
Plus, since your home is tidy and organized, it becomes easy to locate items. If you're in a rush, it would be much easier to locate your keys in an organized space, as opposed to a cluttered space, and be out the door quickly. And since all loose items are out of the way, there are fewer tripping hazards. Your home becomes safer because the risk of injury is reduced.
With us, you don't need to be around while we clean. Our cleaners are trained to meet our standards of excellence and treat your home and property with care and respect. All you'll get from our service is a clean house with nothing broken or out of place. 
And in the rare event that an accident happens, you are protected since all our workers are insured. Also, we only hire a cleaner after they have passed extensive background checks to ensure they are trustworthy.
It has been our pleasure to serve the people of Federal Heights over the years. We always try our best to provide our affordable and professional cleaning services to as many people as we can. That is why we go beyond Federal Heights and also provide our services to the following nearby areas:
Westminster

Boulder

Superior

Brighton

Denver

Aurora

Lafayette

Louisville

Commerce City
If you aren't a resident of any of the great cities above and have a messy home, don't fret. Just give us a call and see if we can work something out.
What We Love to Do in Federal Heights
As mentioned earlier, your home is in good hands. So why not go out and do fun things in Federal Heights? Here are a few of our favorite activities:
Water World

: In the summer, you and your family and friends can go to this amusement park to enjoy water rides, pools and food. There are over 50 water-based attractions that provide hours of fun – just be prepared to wait at peak times when getting on the popular rides.

Camenisch Park

: This is a park within the city that offers scenic views, perfect for a relaxing day out or a picnic. The park is filled with trails for hikers and bikers, as well as fishing spots on the lake for fishers. There are plenty of amenities and a fun disc golf course as well.
Don't let the mess prevent you from enjoying your home. Call Thornton Hills House Cleaning now so we can straighten that mess out for you!
Get IN touch
(720)-704-1648
9681 Pecos St. 
Thornton 80260
Service Area
We proudly serve the entire metro area including Thornton and all nearby areas. 
Our Hours
M-F: 8am – 7pm
Sat: Closed
Sun: Closed