Thornton Hills House Cleaning
Westminster House Cleaning
Serving Westminster, Colorado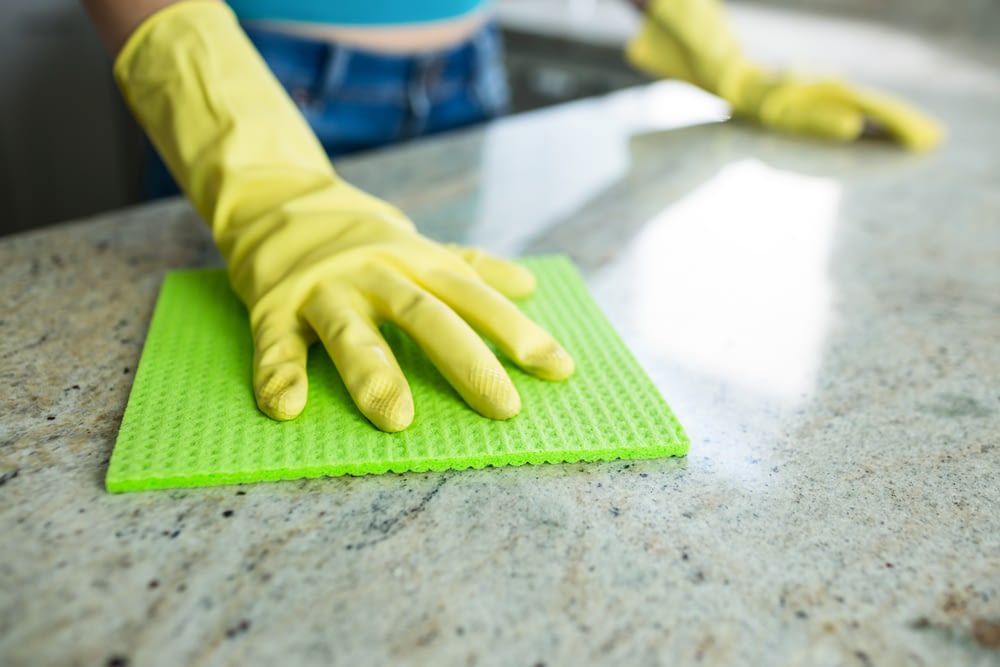 A clean home is a nice place to live.
Do You Hate Cleaning?
We all dream of living in a clean home, but we also hate cleaning. This poses an interesting dilemma. However, there is one solution where you can have your cake and eat it too: you can call Thornton Hills House Cleaning!
We are in Westminster and are eager to help the residents in this amazing city experience all the benefits of our house cleaning services. We work hard to ensure our customers realize their dream of living in an environment that is perfectly clean and organized without lifting a finger. Cleaning isn't for everybody, but living in a clean and tidy home is.
Let us help you live the dream – call us now!
Putting your home's cleanliness in the hands of Thornton Hills House Cleaning is the right choice. Our cleaning services not only bring out the best in your home but also enhance your quality of life in many ways. Once you give us the call and book an appointment, our team of professional cleaners will pay you a visit and commence with the cleaning.
Our services in Westminster include:
Deep cleaning

: This is where Thornton Hills House Cleaning cleans your house from top to bottom. It is the perfect solution for a home that has been neglected for a long time or has never been deep-cleaned before. We won't leave your home until we have gotten rid of every speck of dust and grime, on top of organizing everything as well.

Regular cleaning

: Our regular cleaning services cover those routine house cleaning activities that you're too busy to do, such as dusting, sweeping and mopping. Once we take care of them, you can come home with peace of mind knowing that you're coming back to an environment that is conducive for rest and relaxation. How often we clean your home depends on you, but we can come every week, two weeks or on a monthly basis.

Move out cleaning

: Moving, which is already stressful, can only get more stressful when you factor in the fact that you have to clean both your old and new home. Why don't you channel all your energy into making moving day as smooth as possible while we do the cleaning? You already have too much to do on this day without having to worry about dusting, sweeping, vacuuming, mopping, washing and scrubbing.
Benefits of Hiring A House Cleaning Service in Westminster
The benefits of a clean home cannot be overstated, and no house cleaning situation is too hopeless for us. It is good to know that your house cleaning woes can end with a single phone call. When it comes to getting your home clean, Thornton Hills House Cleaning doesn't mess around with the mess – we clean it so you can enjoy the following major benefits:
Free Weekends
Life is too short – so why would you waste even a single weekend cleaning? With a clean home, you have peace of mind knowing that your home is the most comfortable and safest place for you and your family. Our cleaners make it so that you can spend your day off or the weekend enjoying something you actually love with the people you love. 
Professional Results
It is extremely hard to do something right when your heart's not in it. For the best results, Thornton Hills House Cleaning will clean your home with great attention to detail. We use state-of-the-art equipment and top-of-the-range products to get your home clean. It is not an easy job but our heart is in it and that is what makes the difference.
Furthermore, our cleaners are trained in the art of dirt removal and home sanitization. Through years of experience, we know what a perfectly clean and organized environment looks like and how to achieve it. We have developed a system that works to ensure your home gets clean quickly and efficiently.
More Time to Entertain
Having guests over for dinners, parties and get-togethers is a fun way to spend time with family and friends. But it is the hours of cleaning before and after hosting that can make you think twice about entertaining. With a professional house cleaner on your side, your job will just be to entertain while we take care of the cleaning. That way you can do it more often and enjoy it even more without that nagging voice telling you, "You'll have to clean this!"
Westminster is just one of the many locations that we serve in Colorado. Our house cleaning services also extend to the following surrounding areas:
Commerce City

Brighton

Lafayette

Federal Heights

Aurora

Louisville

Superior

Boulder

Denver
And just because your city is not on the list, it doesn't mean that you should miss out on our great house cleaning services. Just contact us and see if we can make an arrangement to come to your area!
Fun Outdoor Activities In Westminster
Once you book an appointment, your home is in good hands. In fact, there's no need for you to be there while we deal with that dirt and grime. Why not go out for an outdoor adventure? Here are our favorite places in Westminster for fun outdoor activities:
Westminster Center Park

: Westminster Center Park is a great playground (rated as one of the top 50 playgrounds in the United States. This 10-acre, English-themed park has plenty of attractions for kids to enjoy and climb on, including Big Ben, while the adults enjoy the large picnic area. During the summer months, the amphitheater treats its guests to all sorts of live entertainment.

Big Dry Creek Trail

: If there are two things that Coloradeons love, it is biking and hiking. Thankfully, Big Dry Creek Trail offers plenty of opportunity for both. This trail is not far from the city, meaning no long drive to enjoy the scenic beauty of the outdoors and spot the local wildlife in their natural habitats.
Looking for a local Westminster professional house cleaning service? Then look no further than Thornton Hills House Cleaning – we are the best choice for a clean and safe home!
Get IN touch
(720)-704-1648
9681 Pecos St. 
Thornton 80260
Service Area
We proudly serve the entire metro area including Thornton and all nearby areas. 
Our Hours
M-F: 8am – 7pm
Sat: Closed
Sun: Closed